be a jack of many, master a few
(Last Wednesday I posted on FB and WhatsApp promoting the mango pulp & jam that my mother made at home. In no time all the jams were sold and only a few pulp bottles are left. Got raving feedback from people who bought the pulp & jam. I casually asked my mother…)
Me: Ma, from whom or where did you learn to make these pulp and jam?
Mother: guess?
Me: hmm… I know you neither learned from Prof Google nor from the WhatsApp university as I remember you making it when I was in school.
Mother: and you always wanted me to put extra jam in your lunch box as your friends used to love it.
Me: yup! did you learn from your mother or some friend or relative?
Mother: I went to a class to learn about it?
Me: what? Really? When?
Mother: this was before your brother was born sometime in 1978-79
I saw an ad in the local newspaper about teaching homemakers to cook dishes and this kind of pulp & jam from fruits to make some extra income.
Me: interesting
Mother: I told about this session to our neighbor who was also interested to come along. So, both of us took a bus from Mahalakshmi Layout to Vijayanagara.
It was a free session but we were told to pay Rs 2 when we went there for the ingredients used by the instructor.
Me: Did you want to learn this because you were bored at home?
Mother: No, those days your father was still working in a company where he was getting a monthly salary of Rs 160 (approx. USD $2.30 today). But he was keen on starting a business. So, I was making sure I could support him in case things did not go according to plan.
Me: (with an innocent smile) I will never get tired of listening to this story.
Mother: The neighbor and I took only Rs 3/- each with us when we went to the session. We did not know we had to pay for the ingredients. We gave the money that we had kept for the bus charge. So, after the session, we had no money. We had to walk all the way back, approximately 4-5 kms under the hot sun.
Me: Why didn't you take some extra money in case of emergency?
Mother: as I said, I wanted to save every rupee.
I have told you about this experiment – keep your wallet at home including all your debit & credit cards. Carry only Rs 100 in your pocket and go shopping. Your eyes will only see things that are around that price.
If you take Rs 500 and go shopping, you are most likely to see only things around Rs 500.
If you take Rs 10,000 and go shopping, you are most likely to see only things around Rs 10,000.
Me: hmm… true
Mother: Mr Financial Educator, I may not know much about finance as you do but what I was taught from my mother, grandmother, and Divine mother Rama Devi (my mother has been the disciple since her college days of Divine mother Rama Devi) is to save first and then spend accordingly.
Me: that is what one of the richest men in the world Warren Buffett said, "Don't save what is left after spending; spend what is left after saving"
Mother: Fortunately, with God's blessings, I did not have to sell mangoes or pulp or jam to make a living or support our family. But investing that Rs 2 to gain the knowledge to make pulp and jam has helped to keep me busy even during the lockdown. And of course, make more profit from our farm.
Me: (in my mind, that is sales not profit)
Mother: that is why I used to always show you photos of Goddess Saraswathi and Goddess Lakshmi.
(In the Vedic scriptures, Goddess Saraswathi is the goddess of learning, wisdom, knowledge, music, arts and skills. And Goddess Lakshmi is the goddess of wealth and prosperity)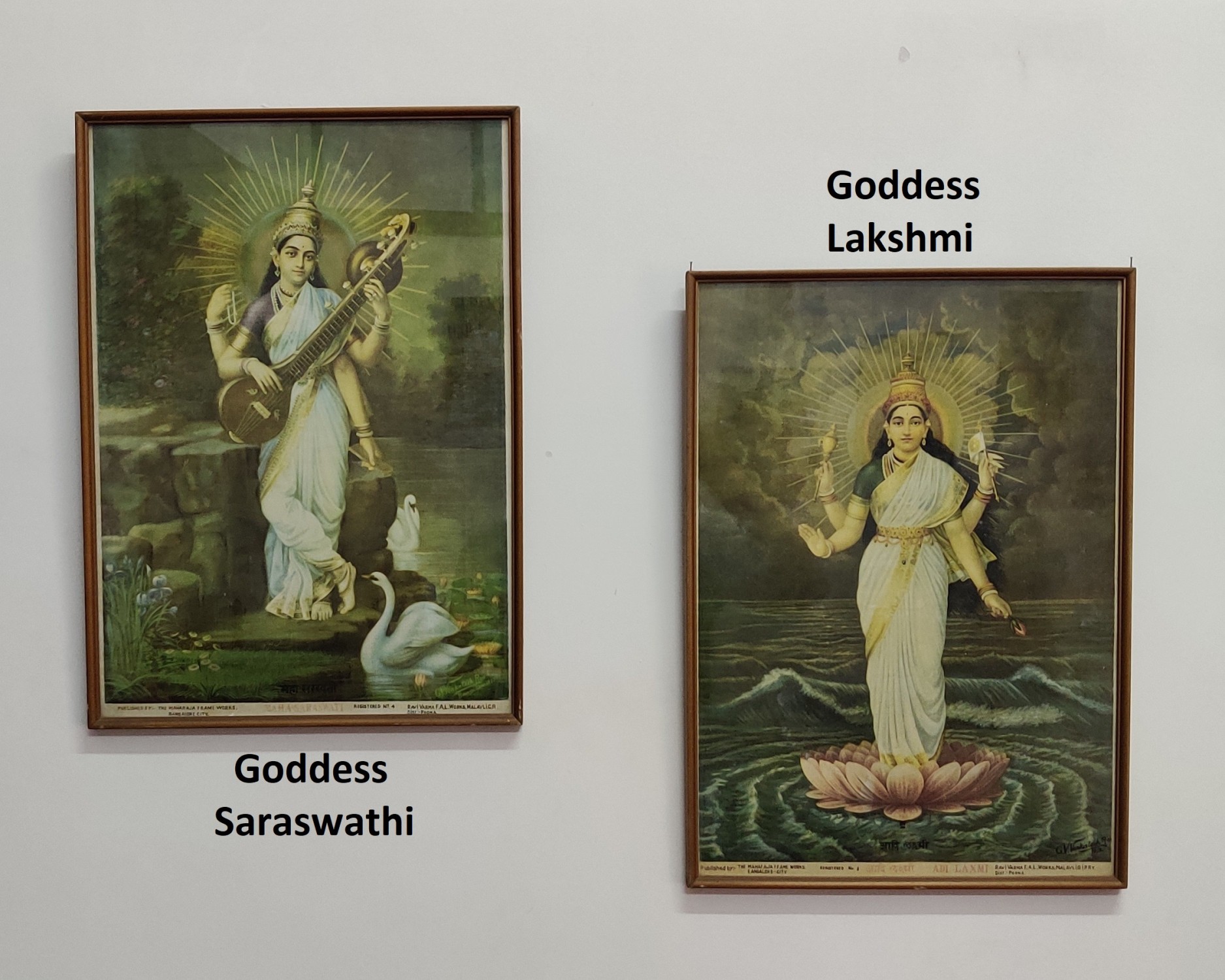 Mother: You can see that Goddess Saraswathi stands on a rock whereas Goddess Lakshmi is on a lotus flower. This signifies, that knowledge is like a rock that remains stable and will be with us till the end. But Lakshmi (money) is 'chanchala' (unsteady), it can be gone in no time.
Me: again, Warran Buffett said, "By far the best investment you can make is in yourself".
The more we learn the more we earn!
Mother: for your generation, you only listen and will take it seriously when it comes from a foreigner.
Me: (like a teenager) Whaaattevveerrrrr….
…………………………………………………………………………..
For those of us who might be taking care of our business or managing personal finance, here are the three takeaways that I am sure you would know but 'knowing is knowing and doing is doing!'
1.    Save first before you spend.
2.    Every rupee saved is every rupee earned.
3.    Be a jack of many (learn, gain knowledge) and master a few.
If you are a working professional, then I would suggest you look from your management perspective and ask yourself – do they look at me as another employee who is an engineer or accountant or manager who can be easily replaced, OR, am I that employee who is constantly adding value to the organization?
I am sure you will agree, there is less competition in the latter. For that, one needs to be a jack of many and master a few.
#lifelonglearning #savings #financemanagement #financeacademy